2019 Tour Director & Guide Training Class
January 22-26, 2019 — San Diego, California
New to the tour guiding industry? Experienced, but looking to take your skills to the next level? Learn the craft and make the contacts that get you ready to succeed as a tour director or local guide. Our boot camp program offers you an intense and immersive way to equip yourself with incredible guiding skills.
Our course is the most flexible, affordable, and exciting way to learn the tour directing & guiding craft.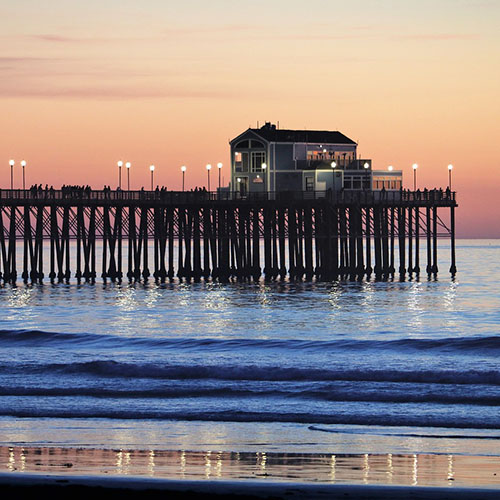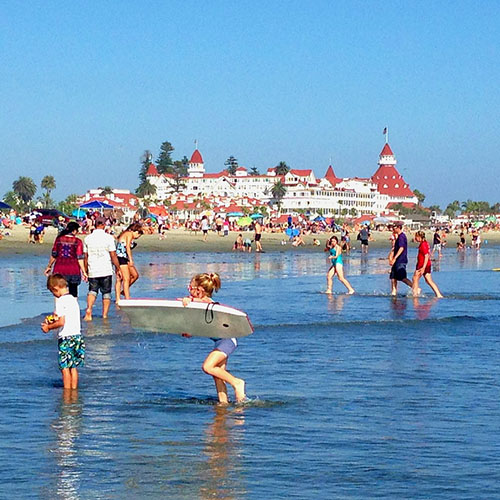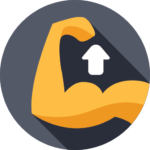 Boot Camp is for new and experienced!
To take this class, you need either previous training or tour directing experience. If you're new to the industry, the best way to start is to take our online Fundamentals of Tour Directing as a prerequisite.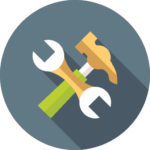 Learn new skills
Boot camp focuses on using technology, new storytelling techniques, creating incredible wow moments, and ways to spice up your motor coach and walking tour time on tour!
Certification & Work
With your TripSchool Boot Camp certification we'll vouch for you with our network of tour operators, and help you create the resume, online profile, video and interview skills to land your dream job!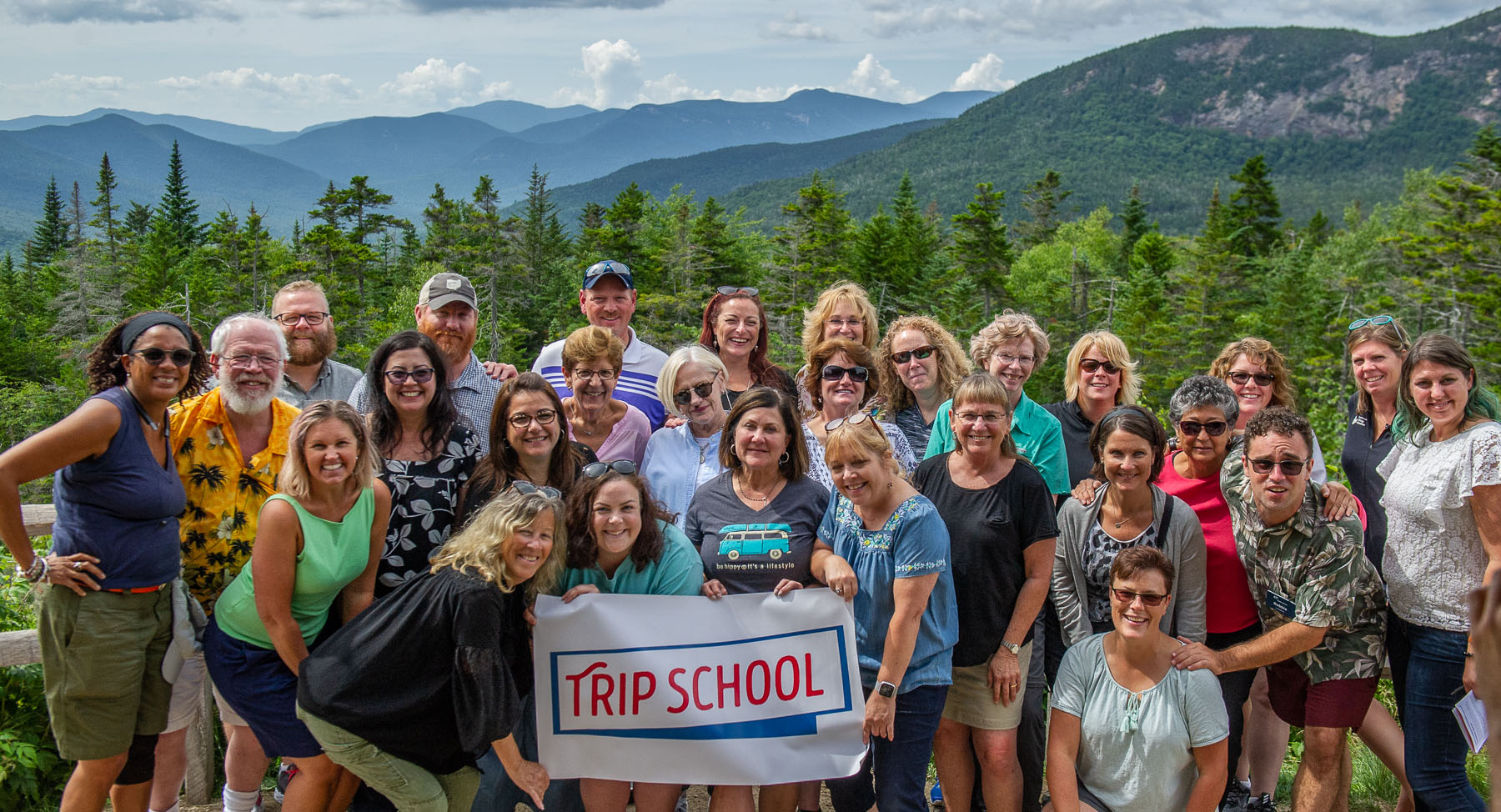 What do we cover in San Diego?
We call it Boot Camp because we're serious about training you. Our five days together will be spent in a workshop format, teaching you our techniques and strategies that we've honed from our combined nearly 40 years in the industry. Expect to work 10 hour days…but it's worth it!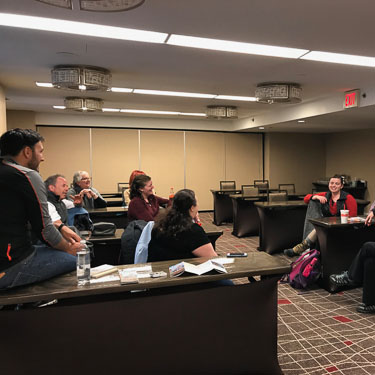 Classroom Time
We spend time with you, in person, going over everything you have learned in the online course, providing time for questions, and building your confidence about the job ahead. We'll use the classroom space to begin the workshopping process, working with what you've prepared in order to begin the multi-day process of improving your guiding craft.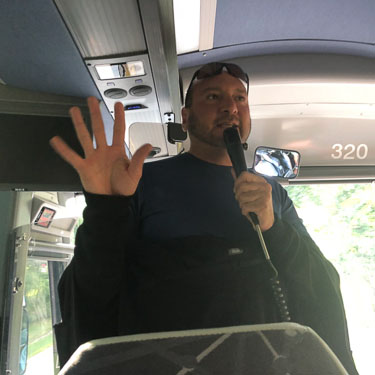 Motor Coach Training
The motor coach is one of your basic tools of the trade. On long trips they're the primary way you'll communicate with your guests. That's why a major focal point of our training will be on helping you begin to pace your storytelling and engage with activities on the motor coach that makes that time on the road also part of a valuable travel experience. We'll cover the stranger nuts and bolts of using a bus, too, including bag pulls, seating roatations, and parking and navigating sights with a coach.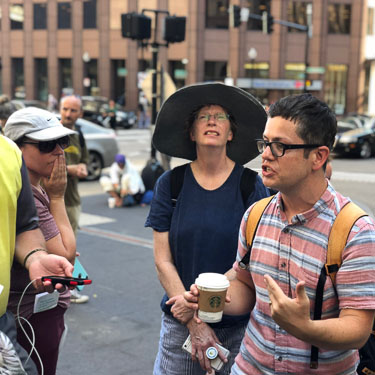 Walking Tour Training
This is the other main food group of the tour directing and guiding life. It's where you are curating and creating experiences out in the real world. It may be a short 20-minute wander with a small group, or a large 50-person group of students in a busy city like Washington, D.C. We'll work with you to make sure you can handle these situations confidently, and we'll share our methods for making your walks engaging for everyone.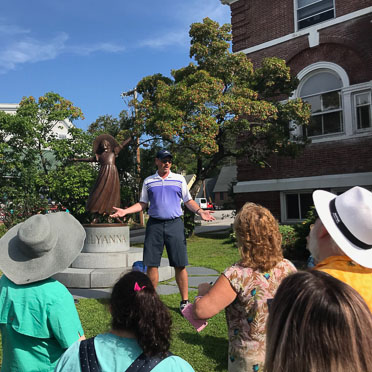 Storytelling Methods
Storytelling is everything. It's the art and skill of knowing how to deliver material in a way that makes a place come alive. Knowing how to begin, where to go, and when to end. Our methods are our pride and joy, and we share them with you on our trainings.
Engaging your Guests
In short, this is where you learn how to work with all sorts of guests, students and adults alike. Engagement means you're understanding different human personalities and proclivities. We help you create a tool box of activities and strategies, all with the aim of providing an incredible travel experience.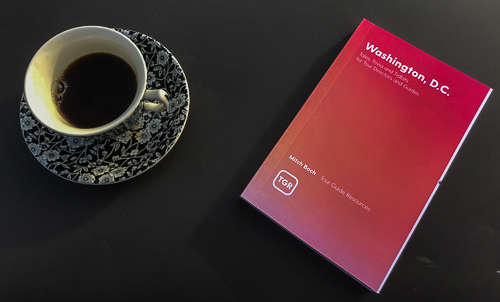 Research & Logistics
We'll help you learn the best strategies for understanding the nuts-and-bolts of how to prepare your tour routes while finding ways to wow your groups with special stops along the way. Our philosophy is this: make each group journey a shared adventure, and a communal discovery of a place. We've also amassed a whole method of using technology to better prepare you for your tours.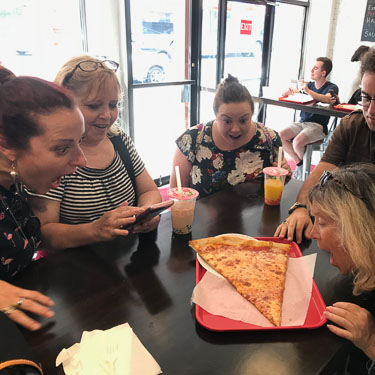 Creating "Wow" Moments
Everything we do comes down to what we call "wow" moments. You know a "wow" moment when you experience one. It's the part of a trip that you talk about once you get back home, that moment that was unexpectedly wonderful. Your preparation, storytelling ability, and real understanding of the places where you are leading trips all combine together to give you the ability to create incredibly unforgettable, unique experiences for your clients. In today's travel market, this is what groups crave.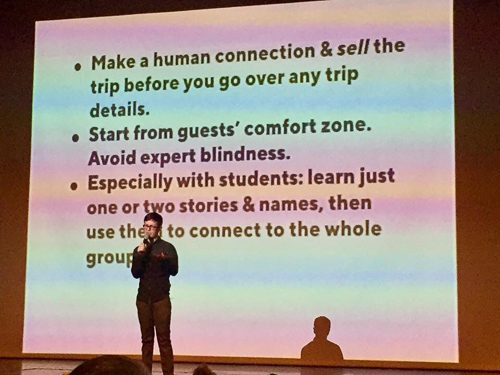 Technology
There's no avoiding it. Technology has shaped what clients want out of a travel experience and you should master all aspects of it to best prepare for your trips. We also love to implement technology strategies for increasing your guests' experience with you on tour. This means teaching you best practices when using web and phone apps to collect and map your research, and implementing the use of tablets, wireless printers, custom movies, and A/V coach hookups to deliver a richer travel experience.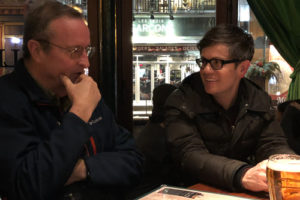 Career Coaching & Referrals
We'll finish Boot Camp with time spent individually and as a group, making sure you feel ready to pursue this industry with all the information you need. We always invite a new tour director to come and talk to you about their path in this job. We'll also talk to you about where we think you'd be great, what your goals are in this career, and we'll make sure your resume and photograph are perfect. Most importantly, we reach out to our wide network of tour operator contacts to make sure you have leads in the industry that will set you up for success!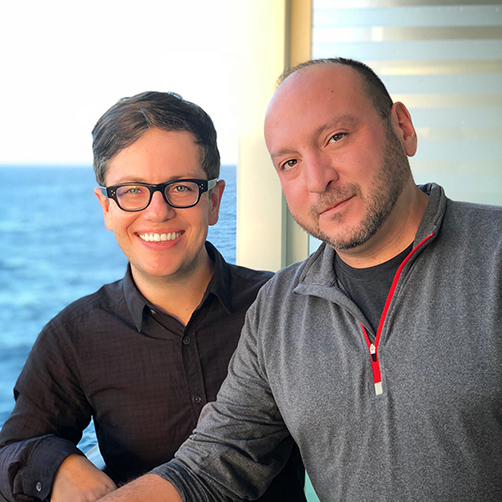 Your Instructors
Mitch Bach and Alan Armijo are your two primary instructors. Combined, they have nearly 40 years or experience working in the travel industry as tour directors, tour operators, educators, and local guides. You name it; they've done it all. Mitch also speaks at travel conferences and leads private trainings internationally for tour operators. He's written four city guidebooks specifically for tour directors and guides. In addition to tour directing, Alan has also worked in corporate travel, event planning, been a travel agent, and is a professional photographer.
While Mitch and Alan will be your primary instructors, each class will feature invited guest speakers and experts, too.
Interested in learning more?
Level 3 Destination Trainings.
Our intensive destination trainings are educational and a lot of fun. It is hard work as we whirl you through the specifics of touring in a certain place. These classes complete your TripSchool certification process and they happen throughout the year. Check out the 2019 schedule.
Learn more about the experience.
We've written an entire page breaking down how we train tour directors and guides. The experience is intense and fun while being incredibly rich and rewarding.
Meet our graduates.
We're incredibly honored to have unsolicited praise from hundreds of graduates worldwide. Hopefully their comments help you understand that TripSchool is a special community of people that are passionate about helping each other and being incredible guides in this industry.
Want to chat?
Please feel free to contact us if you'd like to learn more from us in person. We're open to phone calls, texts, and e-mails!
What's included in the $975 cost? 
5 full days (up to 12 hours each day) of intense training and workshopping

Transportation for day trips

Motor coach training

Classroom time

A wealth of printed and online materials available only to graduates of this program.

Farewell dinner and "wow moment" food

Admission costs to any sights

Access to TripSchool's online resource portal

Your own personal Enhanced TD Profile Page (see a sample here), which is used by tour operators looking to hire new tour directors and guides.

Career coaching, and referrals to tour operators across North America and Europe.

Profesional Headshot & Resume
What's not included?
Your flights and airport transfers.
Lodging. However, we have a block of rooms at our group hotel, the wonderful Hilton Garden Inn Old Town, where classes are held. Rooms are available to you for $154/night, or $77 per person with a roommate. Single supplement is available.
Visit our terms and conditions to learn more about our booking policies.
Booking flights. Once your registration is confirmed, you can book your flights. Our classes run whether they have 1 or 20 people! On January 22, please book a flight that arrives by 2pm, so you're in town and ready to start by 3pm. On Day 5, January 26, we run a full day, plus a farewell dinner. We'd prefer if you depart the next day, any time on January 27, so you can participate in the full day and farewell dinner! However, if you'd like to book a redeye or late evening flight back home, that's fine.
Ready to Register?
We'll be sending out details soon of our next Boot Camp!