TripSchool offers immersive tour director & guide training experiences around the world!
TripSchool is here to help you conquer new destinations and improve your tour guiding skills quickly and masterfully. The travel industry is changing rapidly and TripSchool offers a new approach to training: We offer you hands-on, intensive programs that get you up to speed with logistics, commentary, and guiding craft quickly in order to make you look like a pro from your first tour!
 ➜ Watch our 2-minute video about what TripSchool does!
We do three things really well.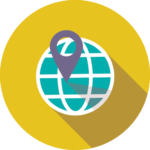 Training Trips
We take you on the road and teach you our fresh approach to both practical destination knowledge and the tour directing/guiding skills necessary to stand out in the group travel industry. Check out our Boot Camp or city trainings; There's nothing quite like them in the industry. Ready to relax? We also host TripEscapes to reward yourself for a successful season!
Online Courses & Webinars
Our online Fundamentals of Tour Directing class is the first and best in the industry. It's the most affordable and easiest way to see if this job is right for you! We also host small logistics webinars to help you learn a destination quickly, and answer your questions!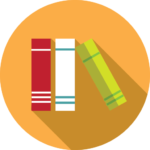 Books
Our library of wildly popular tour guiding books are written by experts in the industry, so they're exactly what you need. Our books give you the commentary and logistics information that you need to look like a pro from Day 1.
"There's nothing like TripSchool."
We love our grads, and the feedback they give. There's only so much we can say to convince you to try one of our classes. But, hopefully the enthusiasm of our graduates helps you understand how TripSchool is different! We
never

solicit endorsements, but we love to share the praise we receive.
"I want to send a huge thank you to Mitch and Alan for your wisdom and support. TripSchool is the best decision I've ever made (and you can make if you are trying to get into the travel industry). The information received left me excited, some left me scared, some made me cry, but we always had laughs. You guys are beyond amazing!"
"Thank you Mitch Bach and Alan Armijo for an unforgettable experience on your MegaTraining!!!! Y'all are at the top of your game and offer us so much more than the basic where to go and how to get there!!! Your passion and enthusiasm for the industry is unsurpassable, and your energy is infectious!! Thank you for sharing all your secrets and not keeping them to yourselves. I am so grateful and privileged to be a part of such a wonderful community."
"It's been an amazing Mega journey! 173,475 steps walked over 77.48 miles and 114 floors climbed, 2.5 hours of sleep in total, 1,563 cups of coffee sipped, 1 amazing Mitch and 1 fantastic Alan and – voila! – the first Mega TripSchool is successfully concluded! It's been beyond mind-blowing! I can't give you two enough praise, accolades or appreciation!"
Coming up next: Our Paris and London TripEscape!
July 16-19 (London) and 20-24 (Paris)
As a reward for a successful spring and summer season, why not come explore London and Paris with us! These are the two cities where Mitch got his start almost 20 years ago as a local guide. We're focusing on the secrets and hidden gems of these cities, and offering experiences you haven't tried before, but with plenty of time for you to also relax and unwind. Choose one or both cities!
Subscribe to our free PDF resources!
Current Freebie: Fifth Avenue PDF Shopping Map
This PDF is a great tool to give your guests, whether students, chaperones or adults, to help them understand the location of key shops and eating areas along Fifth Avenue. We think it'll help you offer your guests a more understandable way to navigate all the shopping options!
We promise we'll never share your information, and won't email that often. If you're already a TripSchool grad, you can access the template from your Graduate Resource Portal.