Intensive destination training trips across the U.S. and Canada.
Whether you're a recent guiding school graduate or a lifelong tour director, we're here to help you learn new destinations, quickly and masterfully. TripSchool offers hands-on, intensive training trips to get you up to speed quickly with logistics, commentary, and off-the-beaten path sights to make you look like a pro from your first tour.
 ➜ Watch a 1-minute video about who we are!
Praise from our students!
"Thank you Mitch Bach and Alan Armijo for an unforgettable experience on your MegaTraining!!!! Y'all are at the top of your game and offer us so much more than the basic where to go and how to get there!!! Your passion and enthusiasm for the industry is unsurpassable, and your energy is infectious!! Thank you for sharing all your secrets and not keeping them to yourselves. I am so grateful and privileged to be a part of such a wonderful community."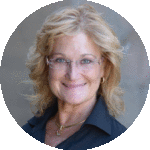 Shelba Bell, MegaTraining Graduate '18
More than just FAM tours.
You'll certainly learn tour logistics and visit all the necessary itinerary sites. But we don't stop there. We go behind the scenes and organize special experiences just for you. We share our special tricks and hidden gems and that will make your trips stand out as special and spectacular. You'll meet locals in each city that explain their careers and lives, so you get first-hand experiences to share with your guests.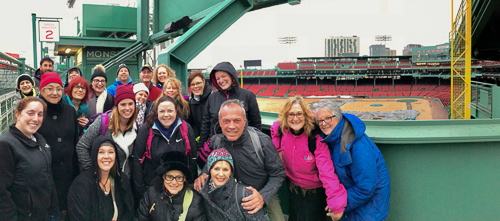 Enjoying a private, behind-the-scenes tour of Fenway Park!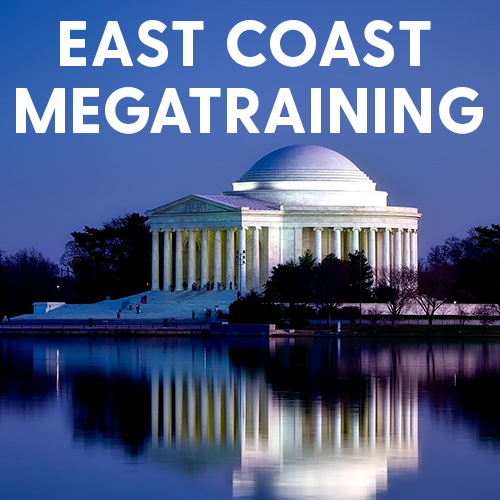 September East Coast MegaTraining
September 6-14, 2018
It's back! February was amazing, and once again we're offering 9 incredible days of learning and experiencing DC, NYC and Boston!
TripSchool Certified.
We stake our reputation on you. After completing a course, we reach out to our network of tour operators to vouch for your ability to lead incredible tours. Which means more work for you!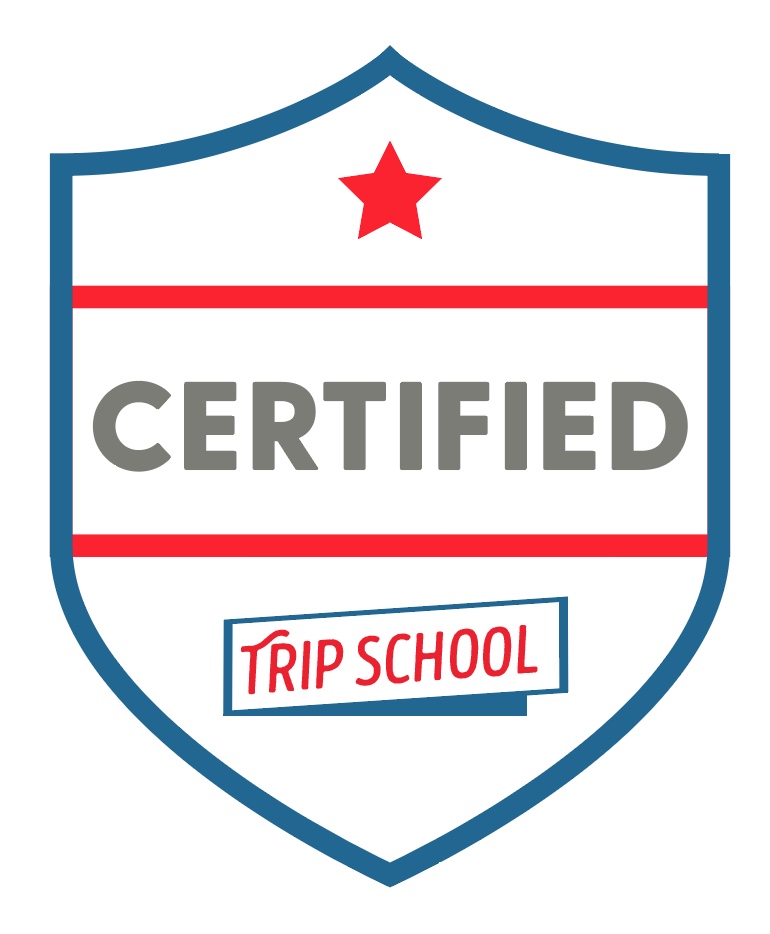 Stay in Touch!
Subscribe to our mailing list for TripSchool updates, and occasional articles on professional development! We promise we'll never share your information, and won't email that often.