TripSchool offers immersive tour director & guide training experiences around the world!
TripSchool is here to help you conquer new destinations and improve your tour guiding skills quickly and masterfully. The travel industry is changing rapidly and TripSchool offers a new approach to training: We offer you hands-on, intensive programs that get you up to speed with logistics, commentary, and guiding craft quickly in order to make you look like a pro from your first tour!
 ➜ Watch a 1-minute video about who we are!
We do three things really well.
Training Trips
We take you on the road. We teach you our fresh approach to both practical destination knowledge and the guiding skills necessary to stand out in today's travel industry. Not just your standard old FAM tour, we call these IDTs: Intensive Destination Training. There's nothing else like it in the industry.
Online Courses & Resources
Our online training programs launch in January, and they'll be the best in the industry. We'll be offering a guiding fundamentals course, virtual tours of cities, tour directing courses, and bite-sized videos that are all geared towards improving your craft!
Books
TripSchool Press offer a growing library of wildly popular tour guiding books are written by experts in the industry, so they're exactly what you need. Our books will give you the commentary and logistics information that you need to look like a pro from Day 1.
Our training programs are affordable and flexible.
Join us for a city training, buy a book, or complete our entire three-level tour director training program!
LEVEL 2
TOUR DIRECTOR
BOOT CAMP!
San Diego, CA
January 22-26, 2019
This five-day intense program is designed to enhance every aspect of your tour directing and guiding craft! We're focusing on storytelling, creating wow moments, engaging with students and adults, motor coach and walking tour training, and enhancing your tours with technology. By the end of the course, you'll have learned our guiding secrets and be ready to begin or take your career to the next level.
"There's nothing like TripSchool."
We love our grads, and the feedback they give. There's only so much we can say to convince you to try one of our classes. But, hopefully the enthusiasm of our graduates helps you understand how TripSchool is different! We
never

solicit endorsements, but we love to share the praise we receive.
"I want to send a huge thank you to Mitch and Alan for your wisdom and support. TripSchool is the best decision I've ever made (and you can make if you are trying to get into the travel industry). The information received left me excited, some left me scared, some made me cry, but we always had laughs. You guys are beyond amazing!"
"Thank you Mitch Bach and Alan Armijo for an unforgettable experience on your MegaTraining!!!! Y'all are at the top of your game and offer us so much more than the basic where to go and how to get there!!! Your passion and enthusiasm for the industry is unsurpassable, and your energy is infectious!! Thank you for sharing all your secrets and not keeping them to yourselves. I am so grateful and privileged to be a part of such a wonderful community."
"It's been an amazing Mega journey! 173,475 steps walked over 77.48 miles and 114 floors climbed, 2.5 hours of sleep in total, 1,563 cups of coffee sipped, 1 amazing Mitch and 1 fantastic Alan and – voila! – the first Mega TripSchool is successfully concluded! It's been beyond mind-blowing! I can't give you two enough praise, accolades or appreciation!"
Upcoming Trips & Events
Below you'll find what TripSchool has currently scheduled. More trips will be added, especially for the second half of 2019! if there is no "details" button then registration has not yet opened. Subscribe to our newsletter to be alerted to when enrollment is open!
California Boot Camp Tour Director & Guide Training
Give us five days, and we'll transform your tour directing & guiding skills! This is designed for anyone looking to learn the craft of guiding in an intensive workshop setting in sunny San Diego! Elevate your skills to the next level, or break into the industry.
January 22-26, 2019
San Francisco City Training
You think you know this city, until you rediscover it with us. San Francisco is one of the most incredible places you can visit in the United States. Let us get you up to speed, and then show you our hidden places that make you rethink touring here.
January 27-30, 2019
Boston
Boston's a city that shows up on student and adult itineraries, and remains one of the most difficult to conquer! We'll help you decipher it, and share our secrets for offering an incredible experience to your guests.
February 2-4, 2019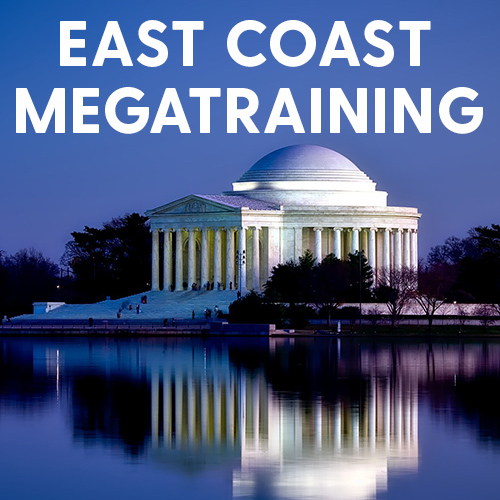 East Coast MegaTraining: NYC / Philadelphia / DC
Give us 8 days, and we'll get you ready for the busy tour season ahead by training you in the most popular destinations! This is our most popular training route, and we're adding Philadelphia this year. Join us for one, two or three cities!
February 8-10 – New York City
February 11-12 – Philadelphia
February 13-15 – Washington, D.C.

New Orleans + Swamp Boat & Plantation Tour!
A city that will excite and delight you any time of year, and a popular destination that shows up on both student and adult itineraries. This will be thoroughly educational, and also a wild one, being right before Mardi Gras! We's secured a great hotel, and are including an excursion on a swamp boat and plantation tour.
February  25-28, 2019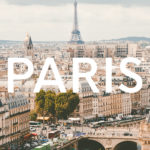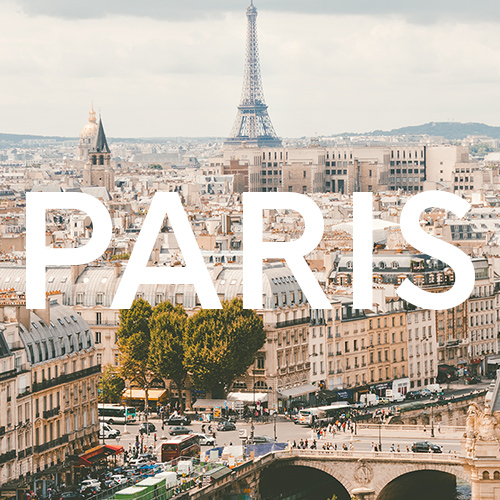 TripEscape: LONDON + PARIS
We're really excited to announce our first TripEscape to … London & Paris! Mitch is excited to return to where he began guiding, having lived in Paris for 7 years. These new "TripEscapes" offer the same kind of quirky, fun and incredibly educational experiences that TripSchoolers love, but we'll also leave lots of time for you to explore. Join us for maybe the most incredible TripSchool experience yet!
July 16-20, and 20-25, 2019
Fall Foliage Training is Back!
This was one of our most popular and fun trainings of 2018! It's back for another season of getting you ready for one of the guiding industry's most popular itineraries.
July 27-31, 2019
Subscribe to our monthly free PDF resources!
December: 8 Ways to Up Your Tour Tech Game!
This PDF serves as notes for the talk we delivered at the 2018 IATDG conference. We gave away a bunch of our favorite ways to use new technologies before and while on tour.
We promise we'll never share your information, and won't email that often. If you're already a TripSchool grad, you can access the template from your Graduate Resource Portal.