Intensive destination training trips across the U.S. and Canada.
Whether you're a recent guiding school graduate or a lifelong tour director, we're here to help you learn new destinations, quickly and masterfully. TripSchool offers hands-on, intensive training trips to get you up to speed quickly with logistics, commentary, and off-the-beaten path sights to make you look like a pro from your first tour.
 ➜ Watch a 1-minute video about who we are!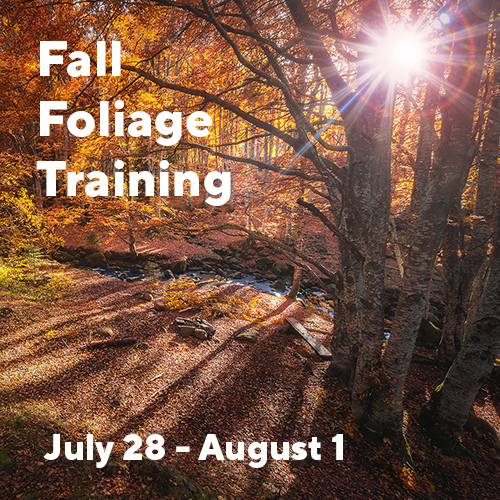 Fall Foliage & Boston Extension
July  28-August 1, 2018. Get ready for the fall foliage itineraries throughout New England! Opportunity to stay after for a 3 day Boston training, too.
Details coming soon
More than just a FAM tour.
Yes, you learn logistics and visit all the necessary tour sites. But we don't stop there. We share our special tricks and hidden gems and that will make your trips stand out as special and spectacular. You'll meet locals in each city that explain their careers and lives, so you get first-hand experiences to share with your guests.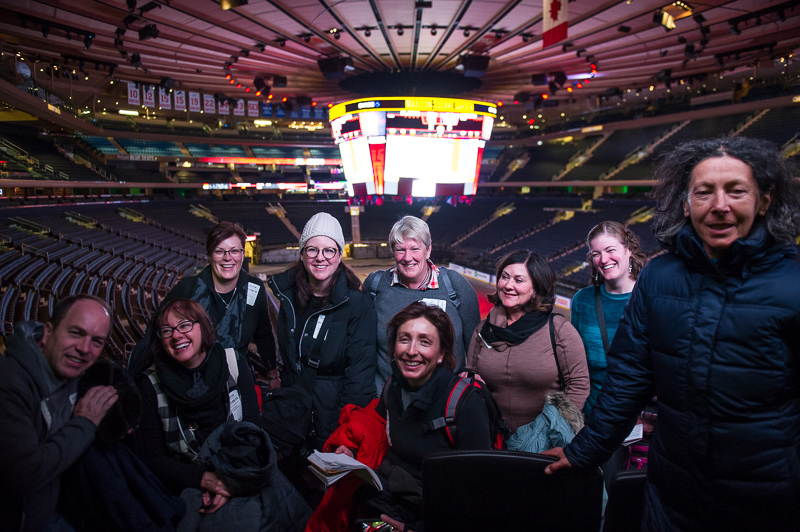 Behind the scenes on a private tour of Madison Square Garden!
Book + Trip = Magic.
Every course comes with a free commentary & logistics handbook from TourGuideResources.com. They're filled with an incredible amount of history, fun facts, trivia and tidbits to make your commentary sparkle. Start by studying the book, so when you join us for a course you're ready to absorb the logistics. We'll work with you on your storytelling craft. The result is feeling completely prepared to lead a stellar tour.
TripSchool Certified.
We stake our reputation on you. After completing a course, we reach out to our network of tour operators to vouch for your ability to lead incredible tours. Which means more work for you!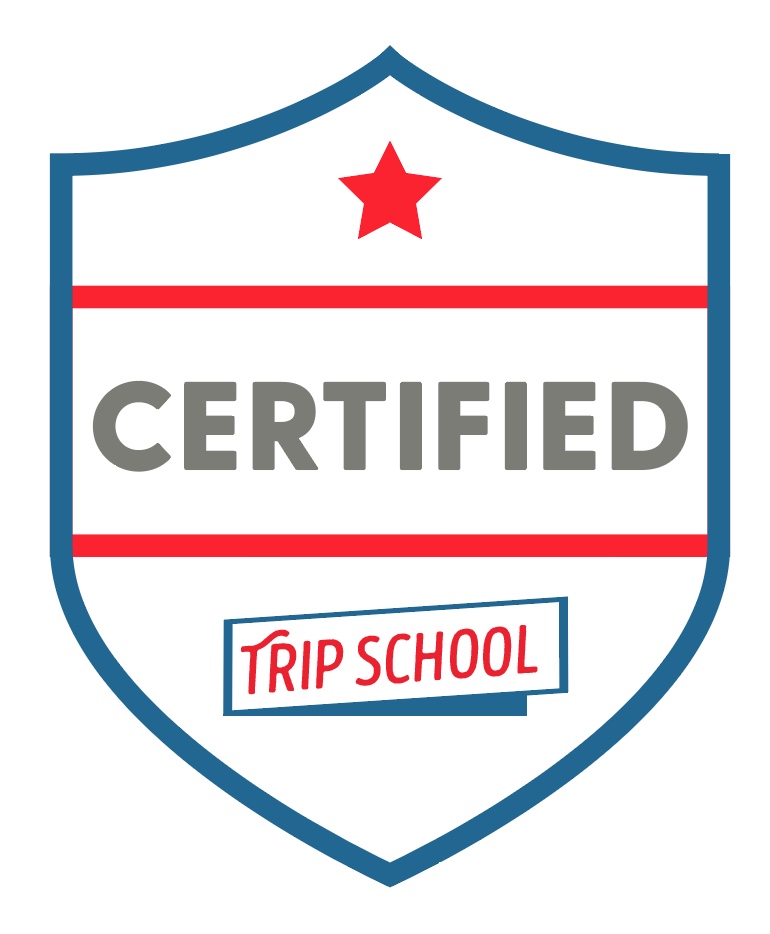 Stay in Touch!
Subscribe to our mailing list for TripSchool updates, and occasional articles on professional development! We promise we'll never share your information, and won't email that often.